Rento Kirishima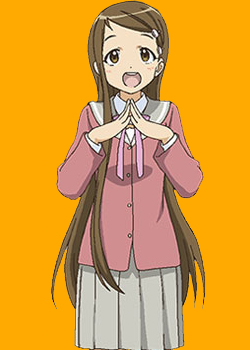 Date of Birth
April 8th, 1997
Voice actor
Rima Nishizaki

Rento Kirishima (voiced by Rima Nishizaki) is a main character in Stella Women's Academy, High School Division Class C³.
Personality
Edit
Combat Gear
Edit
Rento's primary weapon is a Tokyo Marui AK-47, which thematically suits her loyal and reliable personality. Her sidearm is a Tokyo Marui G26 Advance, an airsoft-only variant of the G26 which features a compensator, target sights, and extended magazine. She is the team's support gunner and grenadier, using Sonora's A&K M60 in the 24-hour tournament, as well as owning Airsoft Innovations Tornado Grenades in both black and green. Her eye protection and gloves are light pink, matching her hair clips.
Relationships
Edit
Memorable quotes
Edit
Like Honoka, she is shown to have two pistols in her imagination in the first episode, however she only has one in reality.